Educational group principles at The Toddlers e.V.
Our group is special and somewhat unique due to the fact that we encourage the English language skills of the children. It is not just that the teachers only speak English with the children, but also that the teachers integrate the different customs and cultures of all the English speaking countries that are part of the group. This is introduced through playful methods, for example:
Parties such as the Light festival, Halloween, pancake-day, St Patrick's day etc.

Songs

Games

Project work
Free play is also an important part of our work in the group, and proves itself as valuable and important. Free play enables the children to experience and test themselves out in dealing
with other children, in order to develop social skills and how to become part of a group, it allows the children to learn to work with others, share and self-advocate. In these situations they can socialize without any outer stress or expectation from the teachers. It's a "testing themselves out" time. They also are able to pick up the "group rules" in a playful, stress free way. The teachers are then more the spectators, and have the chance to watch how each child is interacting and not only understand where each child is coming from but can also encourage the positive behavior and work with each child on the social skills needed to be learnt. The imagination and the development of self-confidence is also a vital part of this learning situation. It is "learning by doing".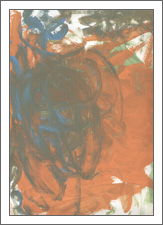 In the group a situation-oriented method is used, so what the teachers do first and foremost is to observe each day what the children need that specific day and react by offering them activities to accompany their needs. The teachers like to make sure that in all that they do, the children have the opportunity to investigate and thereby to understand their environment and to get to know themselves better. It is the responsibility of the teachers, especially in the project work, to make sure that all senses (hearing, seeing, smelling, touching, tasting, vestibular sense, kinaesthetic sense) are taken into consideration.
Toddlers need to move and love to move a lot! Climbing, hopping, jumping, running, etc. Hereby basic concepts are learnt: up/down, over/under and so on: The children become more and more aware of their own bodies and experience affirmation through what they are doing. The children have the opportunity to go to the Bürgerpark everyday, weather permitting. Moreover, once a month the children have access to a small sport hall, which is in our building.